By Henrik Nyqvist, April 2003.
I used two reference pictures, front and side. I mapped them to two rectangles, using Texture Map, under the property window, Col-tab.

Then I made a 2*2*2 SDS cube, polygon type, and made it fit the ref-pics. I thought (and have heard) that using polygons would make it easier to model, at least in the first stages.

To use the "mirror modelling technique-thingy", I split the cube in the middle, made an instance and mirrored it.

To get some more points to work with, I made a Smooth on the whole object. The "Forced visibility" on the ref-pics was a great feature, espescially in later stages.

Now I started to move points to fit the face, started with the jaw area.

Then I extruded the bottom faces to make the neck.

Now it was knife-tool-time! I cut around the eye, nose, mouth and jaw to get points to work with. Moved the points on the points around to fit the face. It was somewhere around here I started switching to "Smoothen to nurbs" for the SDS to see the result. That was basicly it. Some 25 saves later, I had a pretty good 3D copy of the reference pictures, if I may say so myself... ;)

Front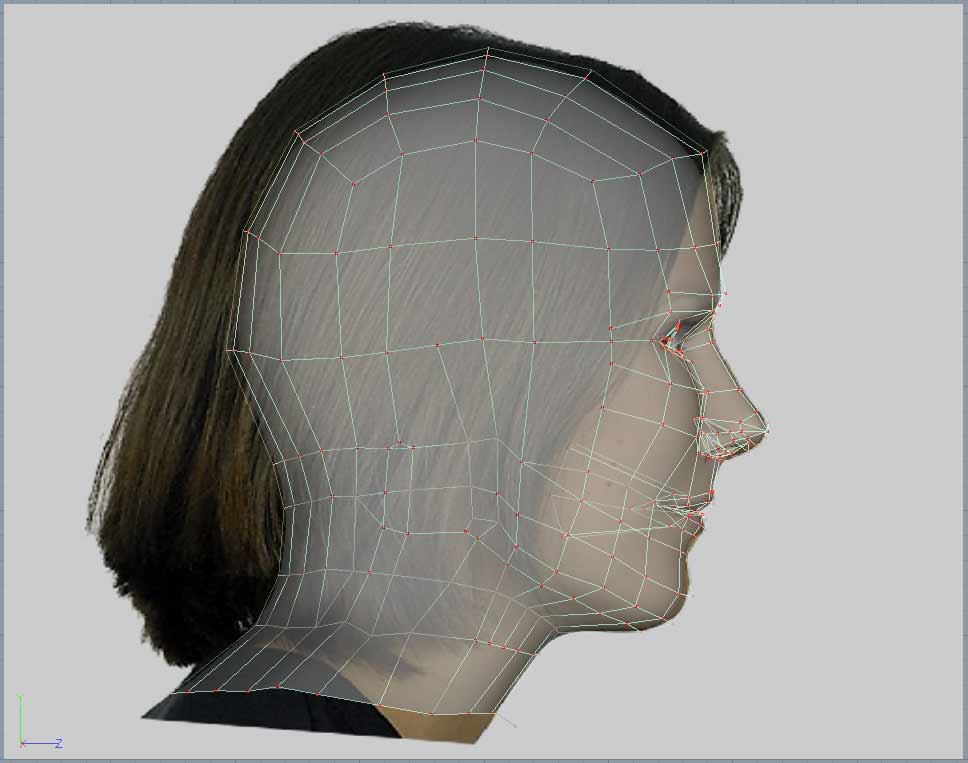 Side

Too bad the reference pictures didn't include ears. I'll hide it with the hair anyway, but for completeness it would have been nice.